Oliver Pohele
From Perplex City Wiki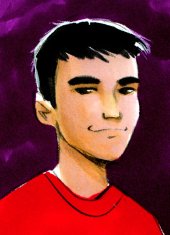 General
PCAG athlete
Considered a poor-to-low quality player
Surprisingly, Defeated Serena Duncan, 15-OCT-05 weekend matches

Felt really good about his win
"I have to say, I never expected to beat her. ... This is absolutely my personal best, now."
Pohele described the victory as an "amazing feeling" that he will remember all of his life.
He is widely regarded as a rising star.
His first year of competition was in 265
Although he has never yet made the final cut, his level of play has seen steady and marked improvement.
It is thought that in a few years' time, he may be a champion-quality competitor.
His win over Duncan is considered to be a strong sentiment of confidence for other up-and-coming players.
References