Amadora Levenay
From Perplex City Wiki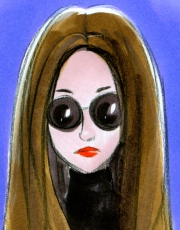 General
Daughter of deceased fashionista Isabella Levenay
Believes her mother intended her to become the CEO of the family company.
Has openly challeneged Oscar Levenay's ability at effectively using the company's resources
May have been the "anonymous source" behind Isador Levenay's scandalous tell-all book laws Under Velvet: Levenay Behind the Scenes.
In July 2006, she threatened to file legal action against her brother.
Family, Etc.
References
The Perplex City Sentinel