Frozen Indigo Angel
From Perplex City Wiki
Jump to navigation
Jump to search
PERPLEX CITY, SEASON TWO
A million stories, yet to be told
Frozen Indigo Angel are the default trigger words used by the Neural Override device they were placed into Radio 1 transmissions as part of a plan by the Third Power, culminating at the Radio 1 Big Weekend.
Discovery
Paul Denchfield, the producer of the BBC Radio 1's vodcasts discovered that these words had been inserted into a banner and the vodcast that he produced. He was fired by the BBC when he reported this to them, and continued to find the words scattered across Radio 1.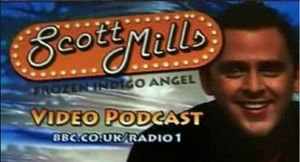 At first they appeared in the stations music playlist (visible on digital radios, digital television, and the website), then the the words started being played over the top of songs, the words were also sent at the bottom of a confirmation email for 'The Big Weekend'.
The course of events went on to determine that a Radio 1 manager, Mr Kahn was being blackmailed by a person known only as 'The Executive' to apparently insert the words into Radio 1 broadcasts. A BBC Radio 1 diagnostic page shows that a 'FIA Background Modulator Feed' was being inserted into Radio 1 broadcasts.
In a Vodcast, a man with a green folder labeled FIA was seen walking past behind Scott Mills. This persuaded Paul that there were further clues in the BBC. He got access through his contact, found the folder and the office that was acting as the base of operations for the insider. Inside the office, there was a puzzle, whose solution gave the web address silburngriggsmining.com.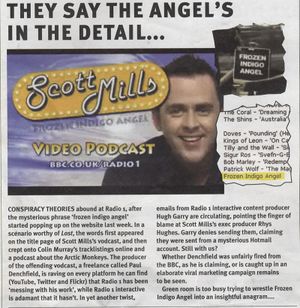 External Links
References