Northside Nature Preserve
From Perplex City Wiki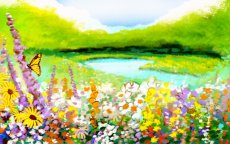 General
Development Conflict
The Old Town is seen by many as crowded, expensive to maintain, and crime ridden.
The Perplex City Council elected to open up the Northside Nature Preserve to development
In March 2005, The Northside was approved for sale to real estate developers.

The sale was approved by a close vote on the council, 5-4, with Camryn Scott casting the deciding vote
All monies from the sale will go into the city's general fund
A Protection League was setup to try and stop the sale of the land.
Vote was supported by such developers as Mobius Development Corp
In April 2005, a protest was staged, and many were arrested, including Academy professor Estelle Sedgewick
In June 2005, this area was purchased by The Nature's Trust, effectively ending the probability of development in the area.

This purchase was approved with a 6-3 vote by the the City Council.
As part of the sale agreement, a portion of the money going to the city must be spent in renovating parts of The Old Town.
Nature's Trust, however, do not plan to build on the Northside property at all.
On July 26th 2005, a protest was staged in which 350 individuals rallied against soaring real estate prices in Old Town.

City Council member Nathan Earlywine reminded protesters of the Northside development plan, which was to reduce these prices.
Timeline
References
Perplex City Sentinel

article, 11-APR-05 "Five Arrested During Northside Protest" link
Letter, 18-APR-05, from Cora Howell
Letter, 18-APR-05, from J. Beloc, Earth
article, 15-MAY-05 "View from Earth: Urban Boundaries" link
article, 13-JUN-05 "Northside Preserve Development Killed" link
article, 30-JUN-05 "Brotherhood Supports Urban Renewal" link
article, 27-JUL-05 "Youth March Protests City Housing Policies" link
feature, 23-DEC-05 "Year in Review: Newsmakers of 268" link
article, 30-JAN-06 "Northside Bombshell: Reconstructionists Part of Nature Trust" link