Hesh Records
From Perplex City Wiki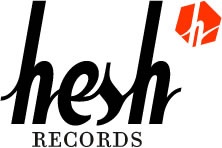 Website: http://www.heshrecords.com/
Email: helix at heshrecords dot com
Security Access Point: http://www.hesh-intranet.com/
Password: Mixolydian - The musical mode between Lydian (F) and Aeolian (A)
Or simply straight in: http://www.hesh-intranet.com/heshencrypted/index.php
File System: http://www.hesh-intranet.com/heshencrypted/file_system.php
Password: s3cur1tyh0l3

General
Produces:
Dropped: Ludivan
Released the banned Viard album, The Silver City, for production by special arrangement with Mind Candy on Earth.

This move has been met with strong indignance around the city.
Current Acts
Joya - Deeper
This is her first album since her return to Hesh Records, and her first as a mother. Early reviewers say the album features the "more mature and passionate" sound promised in the early days of recording. "This is going to be Joya's career-defining album," says Helix Hesh.

Roll for Damage - Take Initiative
This eighth album from Roll for Damage takes on a dark, even moody, edge. The band takes an introspective turn in this album, with tracks like Hit Point, discussing the difficulty of staying at the top of the charts while dealing with an ever-more demanding audience. Take Initiative explores the paralysis we all feel when a situation calls for action and we can't quite carry through.

Viard - The Silver City
This controversial album was released only on Earth after the Perplex City Council banned it for sale in the city. Viard's always mysterious sound partners here with a groundbreaking technology: The album incorporates subtle sonic cognition therapies into its compelling tracks for a product that actually makes you sharper while you listen to it.

Groove Society - Dance in the Dark
Groove Society's fast-paced beats make it impossible to keep still. In this, their first commercial attempt, the girls from the Old Town lay down tracks like the self-titled Dance in the Dark, a manifesto about feeling free to express yourself, and the wistful Wishing, about lost love and burned-out passion.

Maya Holingbroke - Tears Like Rain
Maya Holingbroke works themes from traditional folk songs into her music in this, her second album. As always, her resonant voice brings an extra emotional hook to every note, and such tracks as Paradise Tomorrow are infused with endless hope, while Tears Like Rain is guaranteed to leave any listener also in tears.

Jam One - Until Morning
Jam One's latest effort showcases the band's growing skill as musicians. Each song on this album is layered with complexity, leaving the dedicated listener in ever deeper mazes of sound. The award-winning Mimasan, an instrumental, is perhaps the most ambitious musical work of the decade -- an audio representation of the famed Mimasan Maze.
References
The Perplex City Sentinel
Building Layout
NOTE: There is a discrepency in these plans. There is one floor missing. The Hesh Employee Listing clearly indicates 7 floors, however only 6 are represented here.
Images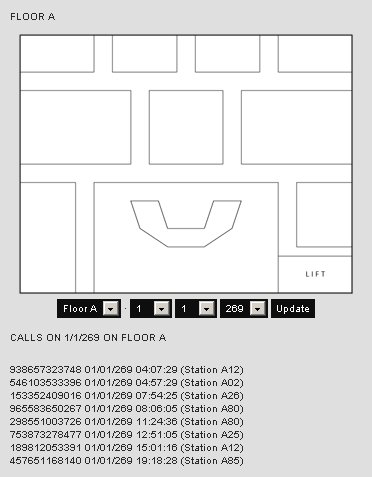 This screenshot shows the layout of the phone switchboard backup access system. It is provided here because access is somewhat arbitrarily accessible.